The manufacturing field has witnessed many disruptions in the most recent years due to the pandemic and political wars. The global supply chain may witness further changes in 2023 with an increase in consumer demand and a simultaneous change in the industrial infrastructure as the world returns to normal post the global issues. The future is mostly unpredictable; therefore, companies must be prepared with resilient supply chains to face any external disturbances that may lead to disruption.
A few trends in the supply chain evolution in 2023 are detailed in this article to prepare manufacturers for the near future. Partnering with skilled contract manufacturers can ensure a steady supply of goods and supply chain agility for your business amidst unforeseen happenings.
Trends In Supply Chain Evolution In 2023
The following trends are most likely in the supply chain world of 2023.
Trend #1: Digitalization of supply chain
The fourth industrial revolution has transformed the manufacturing industry into an automated one with the advent of modern digital technologies that use artificial intelligence and machine learning. The Internet Of Things (IoT) and blockchain are two new technologies that find application in supply chain logistics. The IoT links all devices with smart sensors using internet features, creating an interconnected system. Blockchain adds to the contribution of IoT by helping to create digital supply chains owing to its capability to transmit accurate data between the supplier and the consumer, irrespective of the physical location.
The Internet Of Things first started in 1998 with Wireless Sensor Networks. The main components used to develop IoT equipment are the sensors, the digital radio transceivers, and the Micro Controller Unit. On the other hand, the Blockchain is composed of multiple blocks, each containing part of distributed data secured by complex algorithms and shared and executed by multiple users. The IoT and blockchain combine technological innovation with concurrent digital solutions that lead to wider business performance to manage sudden swings in the global economy amidst a rapidly changing world.
Pros and cons of this trend:
The benefits of the supply chain digital process automation trend are as follows.
It brings in transparency which helps in shaping the supply chain more efficiently to reduce delays in delivery, saving costs, and minimizing wastage of material.
It helps companies access real-time data, assess supply chain volatility, manage excess inventory, and optimize supply chains to meet consumer demands.
It enables business leaders to make fast and accurate decisions due to the regular and timely updates obtained through supply chain technology.
Despite its benefits, there are a few setbacks to this trend. The new generation of IoT devices finds a major constraint in device memory. Also, safeguarding data against cybercrime is a major challenge in using smart technologies in supply chain processes. However, supply chain issues related to technology will likely improve in 2023 by using a publicly licensed blockchain instead of a private one.
Businesses can team with professional contract manufacturers skilled at advanced supply chain planning to assist them in supply chain management.
Trend #2: Preference for nearshoring
Often, supply chain disruptions are unforeseen, due to which dependency on a single and distant source of suppliers for raw materials is being reconsidered. Several happenings worldwide, including geo-political tensions and the spread of epidemics, have restricted mobility across the logistics industry in the past, with the closure of major trade routes harming the global supply chain. Also, the distance between suppliers and manufacturers causes an increase in raw material costs and transportation charges. For these reasons, more supply chains today prefer to procure suppliers from geographically close locations than far-off places.
Pros and cons of this trend:
The advantages are as follows.
It increases supply chain resilience by making it possible to procure goods as per the requirement, even as recession risks rise and consumer spending slows down, thereby helping in risk management.
With a steady supply of raw goods due to nearshoring, companies can scale up and scale down production per fluctuating customer demands.
It enhances trade links and business relations between two countries that are geographically located close to each other.
There are hardly any disadvantages of nearshoring except that companies cannot expect round-the-clock support from the suppliers due to similar working time zones, as opposed to the different time zones of the offshore suppliers.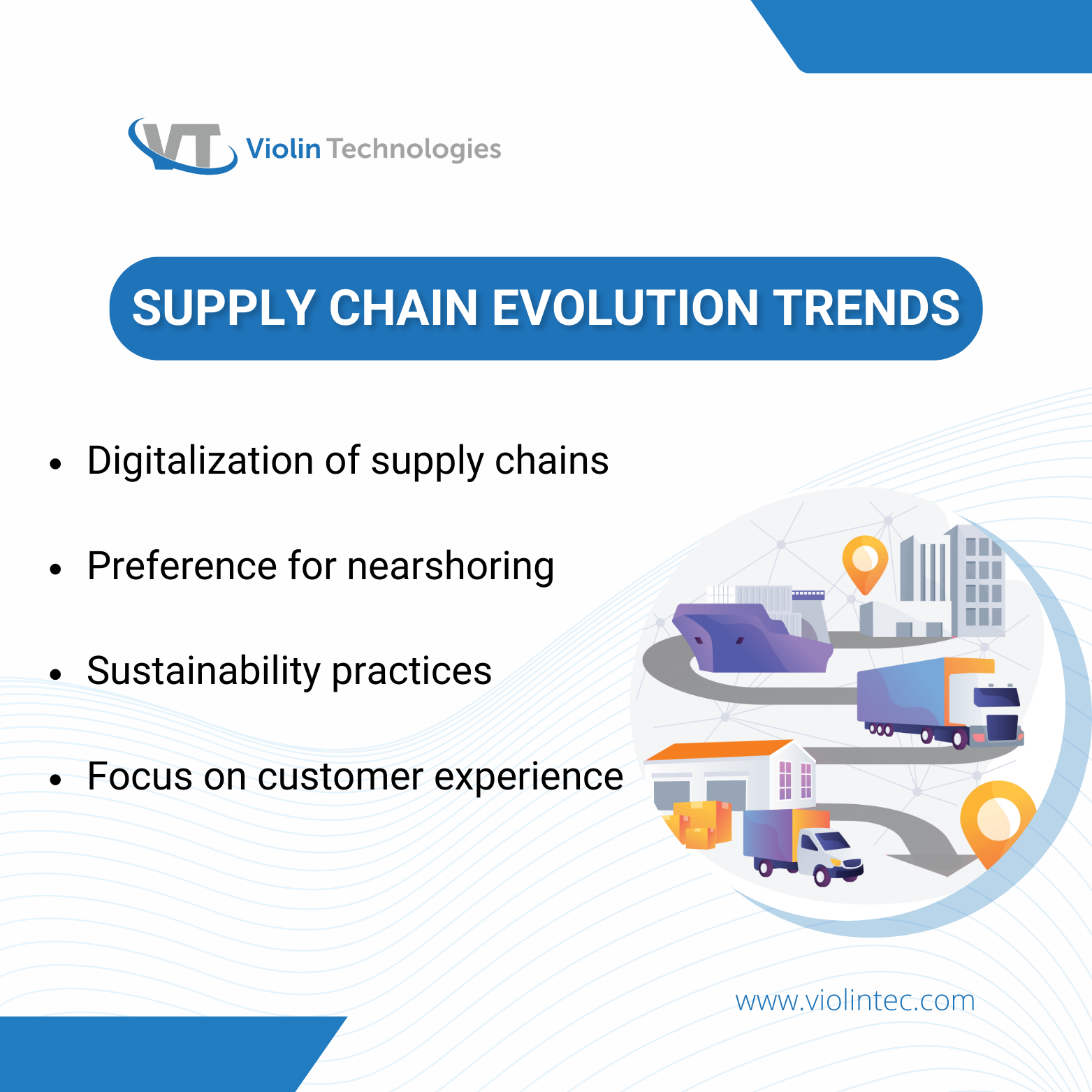 Trend #3: Heading toward sustainability
Global supply chain professionals place sustainability among supply chain transformation initiatives of 2023 to minimize the negative impact of the increasing carbon footprint of industries worldwide. Forbes quotes Nielsen's studies showing that 66% of consumers are ready to spend more for a product coming from a sustainable brand in preference to similar products from other brands.
Businesses embed sustainability in their supply chain operations by implementing sustainable packaging materials, cleaner transportation fuels, greener vehicles, and harnessing renewable energy sources. Additionally, logistics providers are improving last-mile logistics by mapping eco-friendly delivery routes and evaluating past delivery and transportation data to optimize future deliveries.
Practicing sustainability is highly beneficial for the environment in the long run. You may choose the best contract manufacturers to assist your business in supply chain trends.
Trend #4: Focusing on customer experience
Customers have plenty of options when choosing a product or a service. The emergence of more small-scale industries and e-commerce stores gives customers the freedom to choose products and services from online and offline stores. It evokes the need for businesses to provide outstanding customer service to be the first pick.
Only some ways in which companies can cater better to the customers are as follows.
Providing a quick response to customer inquiries and queries
Improving website accessibility and ease of navigation
Providing quick grievance redressal
Providing perks like free shipping, discount coupons, gift hampers, and more
Giving accurate product descriptions and images on the website and avoiding misrepresenting products and services. Genuineness helps to gain credibility.
The Best Supply Chain Partners For Your Business Needs
Violin Technologies stand among the most reliable contract manufacturing companies that are the best wire harness manufacturers in India. In addition to being contract manufacturers who supply sheet metal parts and precision machined components, they also assist in supply chain issues using advanced planning tools and software solutions that let your business focus on the latest supply chain trends.
Violin Technologies aid in vendor consolidation, reverse logistics, and engineering staffing with its multiple advanced analytical approaches. Reach them today for a thorough supply chain management review and assistance.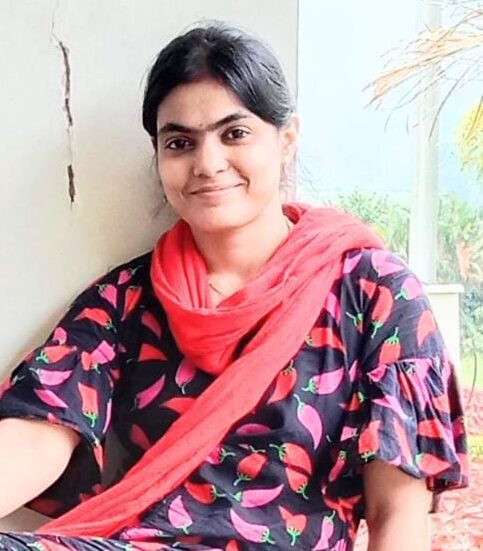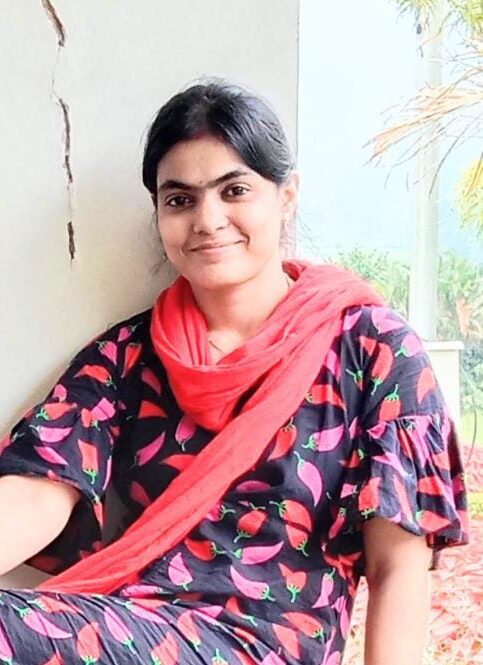 About the Author
Priyamvada B admires Nature, loves painting and takes interest in poems and short stories. She has a Masters Degree in English literature and a Bachelor's degree in Science. She loves learning new things and solving puzzles based on logic. While she has a flair for creative writing, she is also good at researching valuable information and presenting it to the readers in the form of technical content writing.