Supply chain management acts as a link between customers and producers. Reverse logistics is a form of supply chain management that involves sending products that customers have purchased back to retailers or producers.  The reverse logistics process is a difficult task for many enterprises. After all, most supply networks are designed to get goods out the door rather than to accept them back in.
One of the supply chain challenges is making returns as simple as purchases. How an organization manages its returns can make a big difference in customer's loyalty to the brand.
Top Strategies For Managing Reverse Logistics Effectively
You may prevent repeating the same error and make the most of your product's components by managing the reverse transit of your product back into the supply chain. Today's manufacturers must have a well-planned, well-implemented strategy for handling the reverse flow of goods (returned items).
A company's ability to differentiate itself from the competition may also depend on how it treats its clients during the return process. Use these effective strategies to manage reverse logistics.
Understand the primary cause of returns: Manufacturers and retailers must make an effort to identify the fundamental cause, given the costs associated with returns. A great way to identify the reason for returns is to comprehend the consumer journey. Consider your customer's perspective to understand what frequently motivates them to return products. Additionally, you can spot trends that could result in explaining product information or adjusting regulations.
Transparent monitoring systems: By gaining visibility into the reverse supply chain, businesses can identify areas for improvement and impact the products' overall quality. This kind of inventory monitoring contributes to omnichannel inventory management overall. A manufacturer's decision to purchase a less expensive replacement part, discontinue stocking the item, add it to a drop-shipping list, or give up on the product entirely can be influenced by careful monitoring.
Clear return policies: You may improve customer satisfaction and lessen the workload on your customer support team by establishing clear and simple-to-follow return procedures. Customers are more likely to return an item in working order when they know they may do so quickly.
Return labels: By applying your merchandised label to each product, you may effectively distinguish various products for reverse logistics. Your work will become more convenient and distinct as a result. Additionally, it will increase customer satisfaction and allow you to work without making mistakes.
Right technology: Along with an efficient inventory management system, a transportation management system (TMS) and a warehouse management system (WMS) boost efficiency throughout a reverse logistics operation. These programs keep you updated on a product's location while maintaining accurate documentation.
Apart from the above, below are a few processes to focus on in the reverse logistics process:
Restocking of products: Get the returns marked as "restock" and "priority" scanned as soon as possible and placed back onto your shelves.
Repair, refurbish, and resell damaged items: Reselling used or "as is" goods is another option to compensate for lost revenue in reverse logistics, which minimizes your losses.
Cycle times: Analyze the entire returns procedure and pinpoint potential waste sources.
Suppliers: Review the conditions you have set with vendors for processing returns.
Contract manufacturers: Hire a reverse logistics partner agency that can effectively manage your reverse logistics as an outsourcing option.
Durable packing: Your goods are also more likely to sustain damage during the return trip if the packing is made of cheap materials or is difficult to open.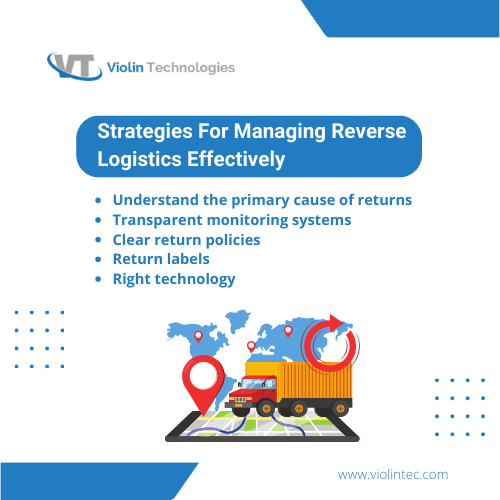 The Advantages of a Successful Reverse Logistics System
Enhanced customer satisfactionExchange and refund policies positively and significantly impact customer satisfaction for repeat purchases. Reverse logistics manages the return of goods to retailers or manufacturers due to defective products or unsatisfied customers. Uncomplicated reverse processes increase client happiness and sustain the company's bottom line over time.
Minimizing losses Through streamlined processes and the implementation of the most effective and cost-saving process flows, from the collection of items returned to the manufacturer, streamlined return management contributes to corporate efficiency.

Many businesses prioritize reverse logistics, particularly the manufacturing sector, because it uses many components and parts that may be recycled or remanufactured.

Better Return on Inventory generation (ROI) Reverse logistics can streamline and speed up the process of returns and product exchanges to lower inventory needs. Additionally, the ROI will increase significantly by lowering the money invested in the inventory.

End-of-life products, particularly electronics and IT equipment, might provide significant ROI for reverse logistics strategies. The significant number of metals, such as copper, iron, or steel that are included in electronic components makes it simple to recycle them into new products. Reverse logistics that are effectively managed can turn liabilities into assets and produce a healthy return on inventories.

Higher asset utilization The notion is that goods returned to manufacturers are scrap and should be discarded. However, manufacturers will determine the cause of the failure and send the returned goods to a manufacturer who will restore the item to a new condition and reclaim it as a company asset.

Unwanted goods might become surprising assets with the help of a successful reverse logistics process. Products that are returned may represent a new business opportunity.

Environmental sustainability Not only is reverse logistics more cost-effective to recycle and reuse outdated materials, but it's also healthier for the environment. You may utilize your industry knowledge to guarantee that materials no longer usable are disposed of responsibly if you provide consumers the option to return them. It has reputational advantages since some customers only purchase from companies promoting sustainability. As additional environmental regulations are implemented, it will also help you avoid fines.
Do you know? As per Allied Market Research, the reverse logistics market value worldwide was $635.6 billion in 2020. It is projected to increase to $958.3 billion in 2028.
Conclusion
Reverse logistics can be very challenging if you don't approach it properly. But even tiny and straightforward tweaks might result in spectacular outcomes. Any manufacturer may cut expenses, eliminate losses, and increase customer retention using forensic monitoring and a customer-focused approach.
The advantages of using a reverse logistics strategy surpass the implementation costs by a wide margin. Is your supply chain prepared to go backward? Then contact Violin Technologies, who can execute the reverse logistics process with great efficiency.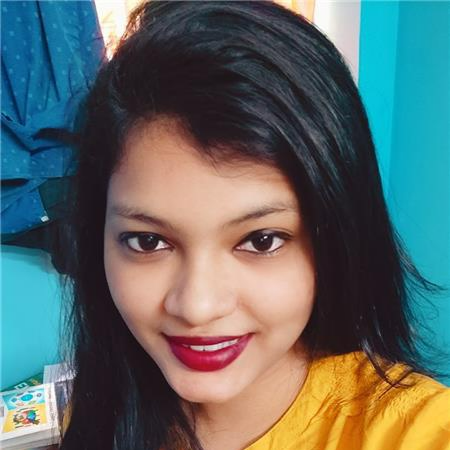 About the Author
Annanya hails from Cuttack, the Silver City of Odisha. She has completed her Master's degree in English Literature and has been writing content for four years. She is passionate about writing and is a quick learner. You can determine the passion and love she has for writing by reading her blogs and articles. She creates wonderful pieces of content by putting her thoughts into words that audiences love to read.