A metal stamping company is very much evaluated by the industry or quality standards it provides. It is important to check whether the
metal fabrication company
uses certified alloys and metal grades for a metal stamping project. Budget is also a major factor that affects the highest quality of any metal stamping project.
Innovation in cutting-edge machines is another factor when choosing a metal fabrication company, and innovation combined with automotive technologies provides the most efficient final product delivery. But before that, let us know what metal stamping implies.
What we cover in this blog?
What Is Metal Stamping?
The process in which a sheet of metal is subjected to high pressure in a pressing tool against a die to turn it into a useful component is known as metal stamping.
Metal fabricators and stamping companies perform metal stamping. Sheet metal and stamped parts suppliers are manufacturers and vendors with great knowledge of metal forming and extensive experience in metal fabrication and stamping.
Benefits Of Hiring A Metal Sheet And Metal Fabrication Partner
A legitimate and reliable company should be able to do everything, from the design services to distribution, and be cost-effective. The experience enables the metal fabrication company to accomplish the strictest specifications. Best sheet metal and stamped part suppliers are licensed and certified, advanced in technology, with a team of highly qualified experts who are professionals in fabrication.
These metal fabrication companies work towards achieving customer-oriented goals and provide indistinctive services. The company's past success records, the team's integrity, and the metal fabrication company's financial stability are other factors to be considered.
According to a recent survey, the market size of metal stamping, valued at USD 211.79 billion in 2022, is estimated to achieve a CAGR (compound annual growth rate) of 4.9% by 2030.
Factors To Consider When Hiring Sheet Metal Stamping Companies
1. Experience: Firms that want to partner should first gauge the level of experience of the metal fabrication company and also have to go through their portfolio. If a metal stamping manufacturer does not provide a portfolio, that should be considered a red flag.
2. Equipment: The equipment used in any metal fabrication company is another deciding factor. A fabrication vendor with state-of-the-art equipment should be fully qualified to meet your requirements.
3. Industry standards: An experienced metal fabricator should also be well-acquainted with industry-specific metal fabrication techniques with the latest machinery and fabrication equipment.
4. Staff: An expert metal fabrication company should also comprise capable staff well-versed in operating the machines and equipment. It should be able to fabricate the products to completion and be proficient in in-house finishing products that should be superior to those that outsource.
5. Price: It is ideal for establishing a good relationship with a metal fabrication contractor a firm can always count on, and that provides competitive pricing. Choosing the right metal fabricators helps avoid quoting multiple vendors on every project.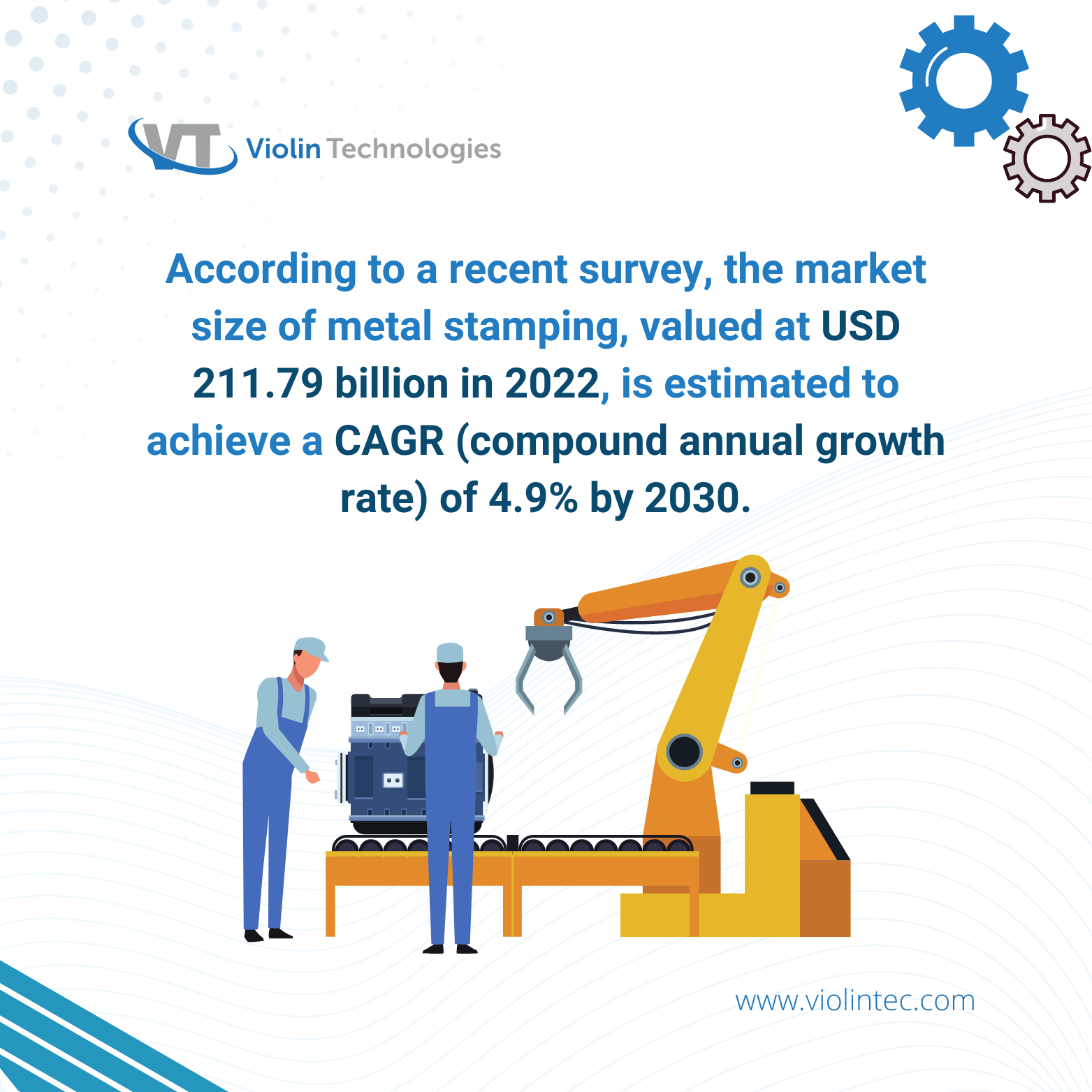 Choosing the Right Sheet Metal And Stamping Partners For Customized Needs
Here are some recommendations for picking the best partner if you have any special stamped and sheet metal components requirements.
1. Precision
Metal fabrication companies that use precision metal stamping have customized requirements from clients such as machinery, equipment, and patient implants. Precision fabrication comes in three formats- traditional metal presses, traditional hydraulic presses, and bladderless hydroforming presses.
Traditional metal presses achieve high production volume at high speed and are apt for simple shallow-formed parts.
Traditional hydraulic presses are best fit for complex metal stamping shapes. Bladders used in this press produce a pressure of almost 10,000 psi.
The bladderless presses are reliable as the best part of using these presses is that they come with low-cost bladder and environment-friendly fluid instead of hydraulic fluid. With a pressure of up to 60,000 psi, these presses achieve 99.99 %accuracy. Maintenance and operating costs, low tooling, and post-production costs encourage settling for these presses.
2. The lighter the metal, the better
The light weight of the metal highly impacts fuel consumption; since many industries such as aerospace, EV battery, medical equipment, and electric vehicle are switching to using lightweight components. Ideally, metal fabrication companies adapt to bladderless pressing as lightweight alloys like aluminum mold is exceptionally flawless in form-balancer presses and fluid-forming technology.
3. Flexibility
Manufacturing flexibility and pressing flexibility are vital in tube metal and think sheet metal forming, and bladderless pressing offers variability and a high degree of control to achieve accurate output. Considering the metal fabrication company that chooses fluid-forming form-balancers capable of metal stamping with the bladderless sheet, tube metal forming and deep draw hydroforming are ideal.
4. Accuracy v/s repeatability
The firms must consider their priority and choose accordingly regarding productivity or quality standards while picking the best sheet metal and stamped parts supplier. Businesses that would rather consider speed over accuracy and repeatability should ideally prefer metal stamping services that use high-speed mechanical presses.
And firms that believe in accuracy and high quality and prefer repeatability with Contract Manufacturers should consider hiring a metal fabrication contractor with extensive experience using bladderless hydroforming processes.
5. Post-production costs and finish quality
Finish quality and post-production costs are important when deciding on a metal fabrication company. Mechanical presses would look productive with speed but leave the final product with grooves, scratches, and tears and increase downstream costs such as polishing, welding, annealing, and painting.
Though soft on metal, traditional hydroforming bladders can damage the final product, and polished, painted, or pre-finished products cannot withstand the friction caused due to hydroforming the bladder.
Vendor consolidation partners with industry experience would ideally use the bladderless hydroforming metal stamping techniques that cause less damage to fix such polished and pre-finished products and minimize the post-production costs.
6. Automation
Automation streamlines production and improves efficiency. Modern metal stamping machines are easy to automate and can easily be computer-controlled.
7. Complex shapes metal stamping
While performing complex metal stamping, it is ideal to choose bladderless hydroforming techniques over legacy hydraulic hydroforming as it generally cannot accommodate integrated logos or lettering and has extremely tight tolerances.
8. Maintaining low operating costs
Using greener equipment, hiring a metal that is bladderless hydro form over hydraulic and mechanical presses reduces wastes such as material waste, hydraulic fluids, energy consumption, and other consumables making a metal fabrication company more sustainable.
9. Certification
Companies with ISO 9001:2008 certifications prove the quality and industry standards, such as TS 16949 for the automotive industry and ISO 13485 for medical devices.
In addition to the above factors, it is ideal to choose a sheet metal fabrication company after enquiring about the tooling of the dies. Traditionally, welding, hydroforming, and mechanical stamping rely on either progressive or nesting tooling, which is costly and time-consuming. In comparison, bladderless hydroforming presses use a single die from prototyping tooling through production and are also compatible with nested and 3D printed tools.
Violin Technologies As Sheet Metal And Stamped Part Vendors
Violin technologies have been sheet metal and stamped part suppliers with expertise in metal stamping. They are pioneers in metal fabrication and stamping and use advanced stage tools. As contract manufacturers and vendor consolidation partners, they offer the highest quality services with different processes and use the latest technology for metal stamping.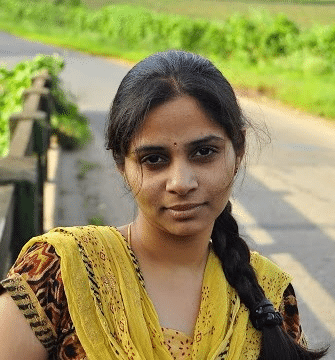 About the Author
Aparna Sushumna, a mother to a hyperactive toddler who is all over the house. I aspire to be a decent content developer. A Bachelorette of technology says my qualification but I anticipated being a singer. Thanks to the recession, I dwelled into various jobs, from coding to being a tech support executive to a help desk professional, only to conclude that there is something else I wish to do. Here I am to accomplish my profound passion for content writing. Music, nature, jewelry, beauty, mythology, life quotes, celebs, and their life, being my areas of interest.