The manufacturing area can be tricky and challenging, especially for newer businesses or those that depend on specialized machinery, manufacturing, and assembly. Circuit complexity then drives companies to rely on assemblers to provide turnkey solutions. Outsourcing is the best resource to offload work in your manufacturing process. Turnkey solutions will help you by lending the required support to complete your business processes efficiently and quickly.
So, to answer your question, "Turnkey" is a word used to represent any situation where the customer finally receives a ready-to-use product. Manufacturing is no different, and turnkey solutions can cover all facets of product development and manufacturing, from designing to sourcing and the final assemblage. Turnkey has impressive production costs and aids in providing on-time and quality; it is a favorite among electromechanical manufacturers.
Why Choose Turnkey In Electromechanical Assembly?
In the globalized and highly competitive manufacturing industry, there is always a need to improve performance and meet delivery deadlines to ensure business growth. Especially with sophisticatedly built modern electrical equipment, the complexity of the internal circuitry poses major obstacles in the rapid production process of large quantities by electromechanical assembly manufacturers.
This is where electromechanical assemblies come into play. They create efficient communication paths between the electronic and mechanical parts of the product to provide a seamless user interface for the operator. In addition, these assemblies benefit from a wide range of computer-aided technologies, including all types of vehicles, industrial equipment, electric motors, control systems, and medical devices. However, the complexity of implementation is minimized by using turnkey technologies.
Using turnkey in electromechanical assemblage is a win-win situation for manufacturers and customers. In such a way, the manufacturer can save money in the production procedure, which benefits the consumer in terms of cost and quality; the manufacturer can make the finished product more convenient for the customer, allowing satisfaction of customers, which is the ultimate reward.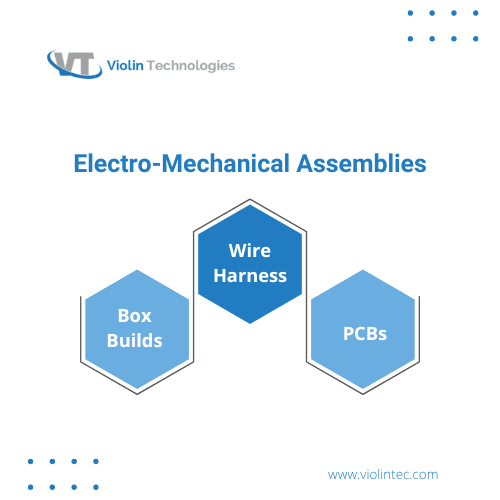 Turnkey Electromechanical Assemblies
Among the plethora of terms and components associated with turnkey and electromechanical assembly services, these are of primary importance:
Box Builds
Box structures, electromechanical assemblies, or electrical cabinets are assemblies made up of wire harnesses that end in physical box build assemblies or boards. These units can provide power and signals to equipment or systems. Electromechanical assemblies and box builds manufacturers have extensive experience producing various sizes and complexity boxes. They work with customers from the design and prototype stages of a project through to large production operations.
Wire Harness
A wire harness is an assembly of cords, cable assemblies, connectors, and wires accountable for maintaining electrical signals or power to one or more devices. The company that assembles the necessary cables and lines is a wire harness manufacturing company. These companies typically perform onsite services such as soldering, cutting, stripping, and producing wires.
PCBs
Printed circuit boards, commonly known as PCBs, are the basic building blocks of modern electronic devices. From uncomplicated single-layer circuit boards utilized in garage door openers to six-layer circuit panels in smartwatches and sixty-layer extremely dense and efficient circuit boards used in supercomputers and servers, PCB assemblies are ahead of others. It is the basis upon which the segments of all the electronics are built are attached. Therefore, with detailed structures of the printed circuit board come hindrances in construction failures. Turnkey solutions reduce production costs and errors, providing the right quality to place controls in your business.
Advantages Of Turnkey Solutions Electromechanical Assembly
You don't have to spend time and effort trying to find the best component cost, go through a frustrating procurement process, and have an in-house team professionally assemble it for the production run. A turnkey manufacturing solution greatly reduces the chance of misunderstandings when managing multiple channels of interaction. With turnkey contracts, there are no additional costs for shipping the cargo to the product assembly plant, which means you can save considerable money. Send the netlist file to the assembler as part of the various processes. The assembler verifies that the specification matches the application and identifies any errors that may exist before assembly begins.
Conclusion
Violin technologies have perfected the complicated process of assembling turnkey containers and electromechanical bodies with the resources and skills to design, produce, and support a wide spectrum of assembly programs.
Their years of knowledge in design-manufacturing principles add weight to your initial design process, getting clients started on assignments quickly and permitting them to validate their strategies.,
The company's core committee has expertise in favoring suppliers for optimal sourcing of crucial components, which includes custom cable assemblies & wire harness, precision machined components, sheet metal and stamped parts manufacturers to meet the demands of any program.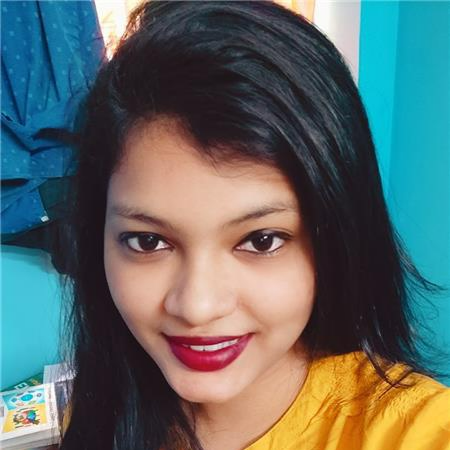 About the Author
Annanya hails from Cuttack, the Silver City of Odisha. She has completed her Master's degree in English Literature and has been writing content for four years. She is passionate about writing and is a quick learner. You can determine the passion and love she has for writing by reading her blogs and articles. She creates wonderful pieces of content by putting her thoughts into words that audiences love to read.