What we cover in this blog?
Cable assemblies are complex pieces of equipment that constitute a group of cables arranged to form a single unit to transmit communication signals or electrical power. With many streams of industries like medicine, aircraft, automobiles, and defense utilizing cable assemblies, it is imperative to ensure
quality delivery of cable assemblies
 for the smooth functioning of the units.
The cable assembly engineer and designer are responsible for understanding the customer's requirement and transferring that requirement into the appropriate cable assembly design. What follows next is that the cable assembly manufacturer assembles all components and stays alert for changes to meet the project demands.
Several levels of testing for cable assemblies exist, but the end goal of every test is to ensure that the product meets the specification of the customer application. The cable assembly solutions are meant to ensure the reliability of each component in cable assemblies and that all materials are manufactured to exhibit desired optical and electrical properties.
Why Test A Custom Cable Assembly?
The very reason to test or inspect cable assemblies is to ensure the workability of advanced and sophisticated systems with diverse applications. To avoid a potential failure, it is a mandate to test the final product to ensure the reliable performance of cable assemblies.
All manufacturers during their production perform testing procedures according to specifications given by customer applications. The advantages of these testing procedures are countless. The foremost is that all the essential resources and materials required by the system are kept safe. Moreover, environmental hazards are avoided when the cable assemblies undergo testing procedures. Several kinds of testing in the manufacturing process ensure that all cable assembly components perform within range.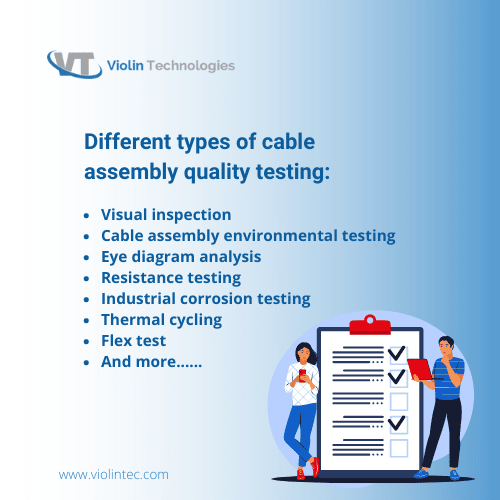 Testing Procedures and Quality Control
Benefits of Testing
Before production, cable assembly design support is provided to ensure all the equipment is suitable for cable assemblies. It also includes choosing components like shielded or unshielded cables, as using the right parts is as crucial as testing.
Several electrical continuity tests are performed for a custom cable assembly to test the continuity of cable assemblies in an electrical system from one device to another. Cable assembly testing, in general, should include several electrical tests for incorrect wiring, shorts, and opens. Some fundamentals include attaching a connector to a mating connector at the end of the assembly. The cable assembly testing procedures are meant to ensure the appropriate position of a conductor pin's placement. This kind of electrical testing procedure is an essential phase in the overall testing process because it ensures the cable assembly is the replica of the installation.
Types of Testing
Visual inspection is one of the basic tests that are carried out to pick out obvious defects visible to the naked eye, and it is the first line of defense while testing any defective cables.
Cable assembly environmental testing procedure is another must-test that comes under industry requirements of cable assemblies owing to their diverse applications under diverse climatic conditions.
Eye diagram analysis is also known as "Signal integrity test eye diagram analysis." It is a testing procedure used to understand high-speed signals that showcase any signal's electrical quality parameters, and this was done by also utilizing the bit error testing method.
Resistance testing is another testing type used to measure the amount of electricity that could leak from one wire to another.
Industrial corrosion testing  is where the cable assembly is exposed to various climates to estimate the assembly's possible service life.
Time domain measurements and frequency domain measurements are another set of tests used to test the assembly for inter-pair, intra-pair, differential impedance, and far-end crosstalk.
Thermal cycling thermal shock is a temperature-based test to understand the impact of temperature fluctuation on cables, termination points, and connectors.
Flex test is performed on almost every custom cable assembly for understanding various engineering considerations of the design process. This is because any cable assembly does not naturally possess the ability to flex for long durations without breaking.
Other testing methods like Hi-Pot testing, Insulation resistance tests, Safety certifications, and many other industries and consumer requirements-related tests are carried out for quality control of cable assemblies. Delivering the best possible product to the customers is the goal of any cable assembly manufacturer, and all the above-mentioned tests ensure that the cable solutions follow the required specifications.
Conclusion
Cable assembly testing is a complex process as it involves many terminals and connections and how they operate along with each other. Such operations and equipment can introduce a failure at any point, so testing becomes crucial to ensure reliable performance. As the applications in which cable assemblies are used become more complex, higher performances become an important aspect of cable design.
Violin technologies is a contract manufacturing company specializing in electromechanical assemblies, custom cable assemblies & wire harnesses; precision machined components, and more. They are ISO 9001:2015 certified  for validating their quality control process. Get in touch with the team of Violin Technologies to avail their offerings.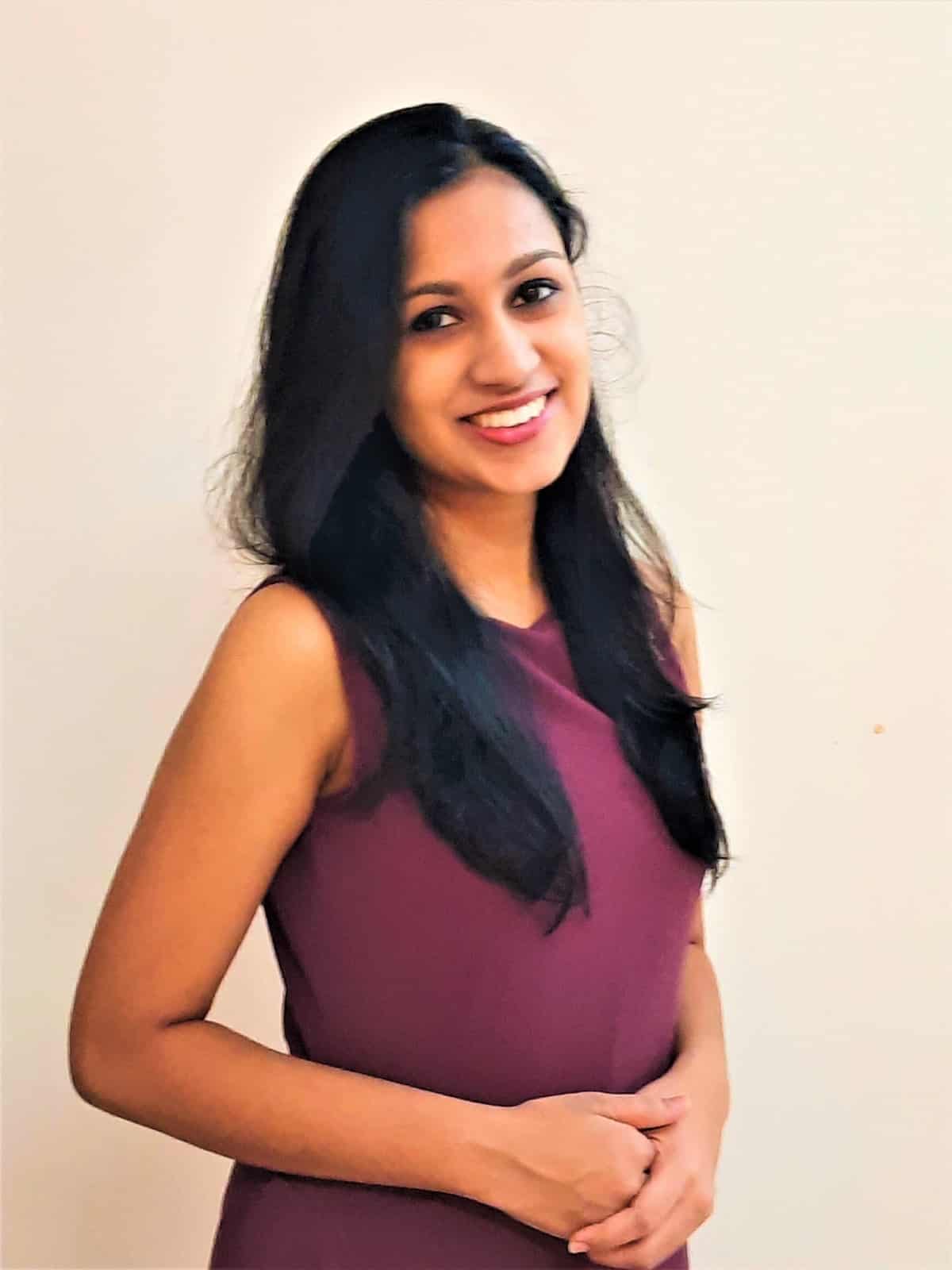 About the Author
Manasi Mujumdar comes from the city of pearls, Hyderabad. An engineer by profession and a writer by heart, she loves to trek, read, and write. She is a graduate in electronics and telecommunication from Pune and works in Bangalore. Technology resides in the heart of the very work that she does every day and with writing being her getaway from day-to-day hustles, technical writing is the perfect culmination of her work and passion.