What we cover in this blog?
Understanding how to build a successful business collaboration with a contract manufacturer will help you respond more efficiently to industry opportunities and challenges.
The proper associations can yield more cost-effective and efficient solutions in the long run business.
Effectively, cooperation works best when both sides are actively engaged in creating a partnership that fulfills their specific objectives.
Establishing Co-Partnerships
Companies that focus on agility and continuous growth must make tough choices about how to boost productivity. Additional personnel, space, or technology may be necessary to accommodate new or dynamic invocations. However, doing so might require resources such as time and money. Companies collaborating with assembly manufacturers can manage more constructively while keeping an eye on the bottom line.
When looking for the best manufacturing partner, remember that contract manufacturing accords may be tailored to your requirements. Among the most general categories are:
Single Unit Manufacturing:

This arrangement in which the partner manufactures only a specific feature or component of a more complicated final product. It is beneficial if the production calls for specialized tools, materials, or skills in short supply.

Private Label Contracts:

A contract manufacturer delivers a finished product, enabling the client business to concentrate on promoting their business brand in other forms.

End-to-End Assembly & Manufacturing:

Like private label manufacturing, End-to-End assembly & manufacturing can provide greater product design and engineering assistance. It can also include shipping.

Subcontracting For Labor Or Services:

The contract manufacturing partner provides labor or services more quickly or affordably than in-house resources permit.
Set The Foundation
Before beginning the first search, companies must understand their business objectives and product requirements.
A firm understanding of the fundamentals can help add the best contract manufacturers to your list, streamline the process, and prepare for the initial discussion with them.
Attributes to consider before approaching a contract manufacturer:
Understand Your Product

Businesses must provide all relevant details about the product being created clearly and concisely to choose the contract manufacturer who is most qualified for a certain assembly project.

Ascertain A Budget

Businesses familiar with their budget constraints can quickly find the right contract manufacturer that best fits their financial parameters.
The following information will help define the budget;
Budget for assembly
Expected volume for the initial build
Expected ongoing volume(s)
Estimated material cost per unit

Establish A Schedule

Companies should set a reasonable timeframe to let potential contract manufacturers know what to expect.

To calculate your schedule, you must be familiar of:

projected start date for the initial setup
Expected delivery or completion of each phase
Projected timetable ( monthly, annual, seasonal, etc.)

Affirm Your Values

Finding the ideal contract manufacturer is similar to recruiting a vital department or staff to your company. Look for a contract manufacturer that has principles that are comparable to your own.

You may determine compatibility by using the information below:

Understanding of your company's corporate culture
Intrinsic core values and ideas that are distinctly stated
The platonic relationship between employees of contract manufacturers
Finding The Right Contract Manufacturers
Once we finish our initial research, curate a short list of the potential contractors that meet your criteria and take the step further by contacting each of them.
Brief the prospective contract manufacturers of your product, budget, timeframe, objectives, and fundamental beliefs in your initial interactions. Ask the contract manufacturer for additional specific inquiries about their procedures and what they have to offer if they meet your objectives.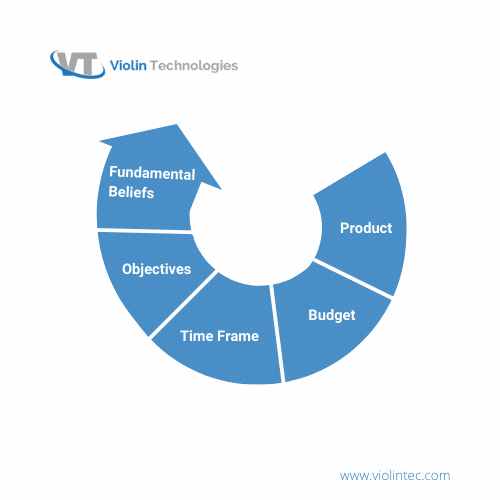 Five essential questions:
Here are the five essential questions you can ask your potential contract manufacturer in your first meeting:
Skillset

List the potential contract manufacturers' capabilities before deciding which one is essential to your project. The analysis will give you a glimpse of what the contract manufacturer can achieve for you now and in the future.

Regarding the capabilities of contract manufacturers, essential questions to ask are:

Does the contract manufacturer offer any extra guidance or expertise in the industry?
What logistics and fulfillment capabilities does the contract manufacturer have?
Can your contract manufacturer swiftly adapt to consumer demands? (Modify the volume of manufacturing, speed up delivery, etc.)

Resources And Technology

For potential clients, the best contract manufacturers will have a range of the newest technology and specialized tools

Regarding types of equipment from contract manufacturers, pertinent questions to include:

What equipment and resources do they currently have?
Have maintenance and validation protocols for the equipment been followed and recorded?
Who is responsible for covering the cost of new machinery? If required,

How long will it take to install it and educate the employees?

Have Relevant Experience

Businesses should seek contract manufacturers with comprehensive industry experience streamlining the assembly process.

Relevant questions to ask concerning contract manufacturing expertise include:

Is the contract manufacturer qualified and has enough years of work experience in your field?
Does the contract manufacturer have the accreditations and licenses required to manufacture products and services for your target demographic?
Is the contract manufacturer a specialist in your specific segment? Can they offer insights into the industry?

Bandwidth

Knowing what the vendor can handle is crucial when selecting the best contract manufacturer for an organization's assembly project.

When you work with the right contract manufacturer, you can swiftly add more production and storage space without spending time and money on building renovations, renting, or purchasing extra real estate. By offering greater manufacturing space, contract manufacturers help businesses with their capacity issues and free up resources for development.

Concerning the capabilities of contract manufacturers, key considerations to address are:

Will the requirements of your project be properly met if you're a small client?
Does the contract manufacturer have the staff, facilities, tools, and process management systems to handle your particular workload if you're a large client?

Quality Standards & Regulatory Guidelines

Quality standards and regulatory compliance are crucial when choosing the best contract manufacturer.

Finding a partner experienced in adhering to international compliance requirements is mandatory if an organization's value chain spans numerous nations since regulations differ from one jurisdiction to the next.

Examples of common standards include ISO 9001 for quality management and AS9100D QMS standards for aviation, space, and defense products.

Concerning contract manufacturer quality standards, important questions to consider :

Has the manufacturer received specific accreditations?
Do they use lean manufacturing principles or other processes that promote efficient and reliable production?
Are they abiding by health and safety regulations?
Are they an ISO-certified contract manufacturer?
Conclusion
So far, we have learned that successful manufacturing partnerships focus more on technical competence, agility, and novelty than pricing.
After meeting all the above criteria, you should be able to determine whether a contract manufacturer is a suitable fit for your organization, but what about in the future?
A business would want to think about its objectives and long-term growth prospects, as well as how the right contract manufacturer might be able to assist them before they become a complex and costly concern.
Introducing Violin Technologies, a leading contract manufacturing partner in logistics and supply chain industry.
Violin Technologies is an ISO 9001:2015 certified company with factories located in Chennai, India, and a warehouse in Wooddale, Illinois, USA.
For further information and queries, click here to contact us.