A cable harness, also known as a wire harness or wiring assembly, is a well-organized and interconnected system of cables enclosed in an insulated material. Its primary function is to transmit electric power or signals. The cables are securely fastened together using straps, cable ties, cable lacing, sleeves, electrical tape, conduit, or a combination of these materials. A wire harness is a single unit that merges wiring to make it easier to connect to larger electrical components. It allows for effortless 'drop-in' installation.
Manufacturers of wiring harnesses require constant tracing of materials and components at every step of the manufacturing process from production until the final assembly of the wiring harnesses. Constant tracing is necessary for complete traceability and accurately identifying defective components or batches. Doing so makes it possible to determine precisely which vehicles contain these parts, leading to targeted recalls and significant cost savings compared to full-scale recalls. It is also essential to determine the initial batch of each wire bundle, the materials used, and the machinery involved.
Harness manufacturers also incorporate more specialized wires with strict quality and security requirements, and this presents new challenges for wiring harness producers, who must deliver highly customized and safety-critical components rather than just a typical commodity product. With the rise of driver assistance systems and electrified drive systems, modern vehicles are becoming more complex and using more wires.
The wire harness industry utilizes robots for welding and assembly processes. Nevertheless, creating wire harnesses – an essential component of vehicle functionality – still demands skilled labor and consumes time. These obstacles can be overcome by streamlining harness design and enhancing robot capabilities. Contract manufacturers are crucial in assisting companies in this complex wiring process.
The growing number of highly automated engines and increasing electrification are causing increasing challenges in wiring harness production.
What we cover in this blog?
Key Challenges Faced By The Wire Harness Industry
1. Design flaws
The design phase is crucial for any electrical product outcome. Suppose the initial measurements are incorrect, or the wiring size does not meet the amperage and wattage requirements of the application; it can lead to problems like overheating, poor fit or alignment with the application and surrounding electrical components, and other potentially significant issues.
2. Manufacturing Flaws
Machine-made wiring systems and harnesses can have issues due to poor maintenance or incorrect settings. Common mistakes include improper wire layout, poor connections, and defective crimping or soldering. It's crucial to have an experienced technician perform these tasks correctly to avoid further vulnerability.
3. Poor Quality
When dealing with issues related to wiring harnesses, it is important to remember that the quality of the materials used can significantly impact their performance. Unfortunately, many teams must make purchasing decisions based on budget, quality, and safety requirements, and this can result in using cheaper materials like copper alloy instead of OEM-grade copper for important components like wiring and terminals. However, paying attention to the over-molding material used to protect the wiring harness from external factors is crucial. Inadequate over-molding can often be attributed to poor design processes that fail to consider environmental factors during product development. Hence it is important to check quality and safety requirements.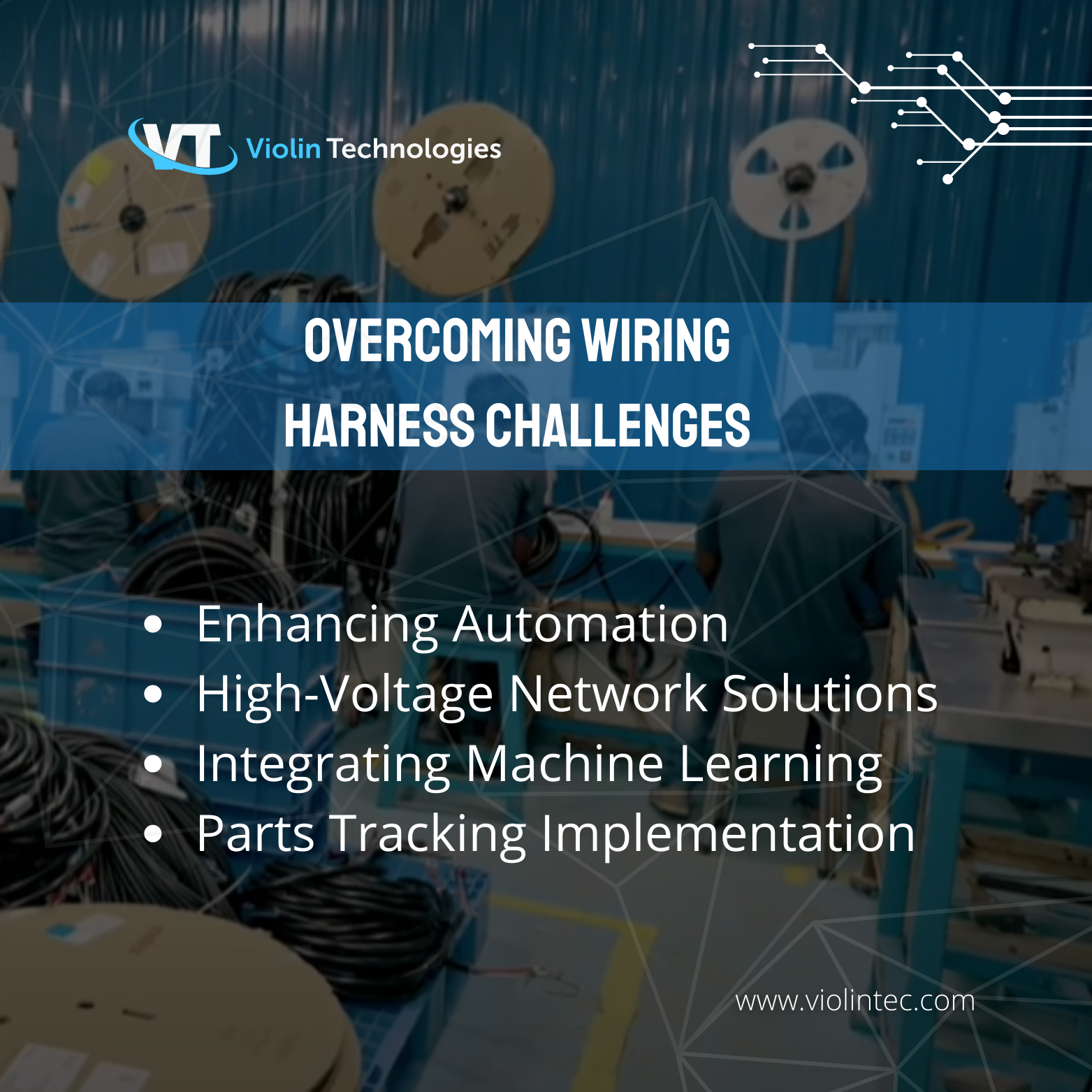 Methods To Overcome Wiring Harness Challenges
1. Increased automation
Producing wiring harnesses is a complex process in the automotive industry that involves a combination of automation and physical labor. This complexity is because customized automobiles require unique electrical harnesses that are difficult to produce without human assistance. However, as the demand for smaller and more intricate wiring harnesses grows, manufacturers will increasingly turn to automation to meet the safety and quality standards they must adhere to. Automation can also improve quality control by utilizing scanning systems to track parts, monitoring manufacturing parameters, and automatically discarding defective components.
2. Unique requirements of high-voltage networks
Modern cars with multiple driver-aid systems have complex wiring, but hybrid and electric drive systems require even more connections, creating unique challenges. These systems have many wire lines that need special shields due to their larger diameter and inability to be processed by standard machinery. Additionally, these wires must meet strict safety standards, which require a high level of automation. This process is not an easy task, as most batches are small.
Choosing the best wire harness manufacturers is critical for the smooth functioning of these tasks.
The industry of wiring harnesses is advancing through the implementation of sophisticated software that automates production, has fewer costs, allows for tracking of parts, and provides data analytics for ensuring quality and predicting maintenance needs.
3. Machine learning adoption for quality assurance
Wiring harness manufacturers gather a vast amount of data, ranging from the power employed in the crimping process to the temperature of the motor in the crimping machine. These deviations can be easily detected, enabling manufacturers to reject wires that have been mishandled or stop the motor from overheating and causing damage to the machine. However, with increasing cameras, microphones, and other sensors, producers can record and evaluate new characteristics using analytics and machine learning technologies. This process allows them to identify and anticipate production flaws and quality variances. Predictive maintenance of machines can also be achieved by determining when parts need to be replaced in advance.
4. Tracking of parts
Manufacturers of wiring harnesses require constant tracing of materials and components throughout all production stages, up to the final assembly of the harnesses in the vehicle. This procedure is crucial to guarantee complete traceability and accurately detect defective components or batches. Doing so makes identifying which vehicles contain these components possible, allowing for a targeted recall that results in significant cost savings compared to a full recall. Moreover, it must be possible to trace the initial batch of each wire bundle, the materials used, and the machinery utilized in the final vehicle's manufacturing parameters.
Violin Technologies As Contract Manufacturers
They specialize in full-service cable assembly manufacturing, offering design, engineering, test development, prototyping, and manufacturing services.
In addition, Violin Technologies has a sourcing division that extends your global supply chain team. They can assist with sourcing various commodities, identifying and qualifying suppliers, conducting supplier audits, purchasing, stocking, devising global logistics, and delivering the products. With their engineering expertise, they guide in identifying the wire, connector, and other components required for an assembly. Violin Technologies is committed to delivering the best cost, top quality assurance, and delivery to customers worldwide.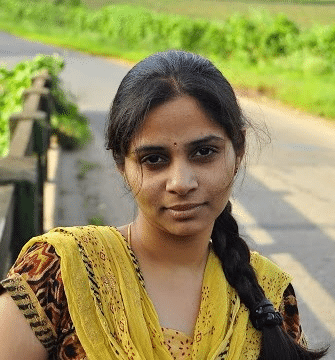 About the Author
Aparna Sushumna, a mother to a hyperactive toddler who is all over the house. I aspire to be a decent content developer. A Bachelorette of technology says my qualification but I anticipated being a singer. Thanks to the recession, I dwelled into various jobs, from coding to being a tech support executive to a help desk professional, only to conclude that there is something else I wish to do. Here I am to accomplish my profound passion for content writing. Music, nature, jewelry, beauty, mythology, life quotes, celebs, and their life, being my areas of interest.