The electro-mechanical assembly process integrates electronic and mechanical components to achieve optimal performance. To create a functional system, this assembly combines key components with mechanical properties like PCBs, sensors, motors, gears, and casings.
A device comprises various electronic, mechanical, and electro-mechanical components that work together seamlessly. Printed circuit boards (PCBs), resistors, and other similar items are among the electronic parts. On the other hand, mechanical components include motors, gears, hinges, and enclosures. Electro-mechanical parts include switches, relays, solenoids, and connectors.
Electro-mechanical assemblies vary in complexity and application. Common types include control panels, power supplies, motor assemblies, and sensor assemblies.
Electro-mechanical assembly manufacturers assist organizations in the final product that meets all design specifications, reliability, and quality standards.
The global electro-mechanical relay market is estimated to achieve a record CAGR (compound annual growth rate) of 3.4 % between 2023 to 2028, with an estimated business rate increase to USD$ 7875.7 million in 2028 from USD$ 6282.9 million in 2021.
What we cover in this blog?
Emerging Trends And Technologies In Electro-mechanical Assembly Services
The electronics manufacturing industry is experiencing rapid growth with the latest advancements in component design technology and fabrication processes. Advanced materials like organic electronics are necessary to achieve miniaturization and sustainability in manufacturing.
Startups are incorporating AI and IoT into their design and fabrication processes. The size of chips is being reduced through advanced circuit packaging while more functions are being integrated each year. New system architectures and designs are being developed to meet the demand for flexible and customizable embedded systems. Decentralized production and rapid prototyping are possible through printed electronics and 3D printing.
Mentioned below are the latest developments with innovation in the electro-mechanical industries.
1. Organic electronic devices
Organic electronics are becoming more popular due to their affordability, flexibility, durability, transparency, lightweight construction, and energy efficiency. They are safer and more accessible than traditional inorganic options, presenting new business opportunities and competitive advantages. The trend is incorporating microbial components and biodegradable, recyclable materials into electronic devices. Flask is a reliable source of flexible materials for organic displays, lighting, and solar cells. On the other hand, Koala Tech has successfully developed an economical organic semiconductor laser diode that streamlines the process of thin film creation. This innovation can be utilized in diverse electronic platforms.
Best contract manufacturers always strive to provide high-quality standards organic devices to fit the growing demand in technical requirements of businesses.
2. Artificial Intelligence
AI is revolutionizing semiconductor manufacturing by improving design processes and product development cycles. It also enables predictive maintenance to minimize lead time. This technology is crucial in the electronics manufacturing industry. Cybord's AI-powered software performs component inspection and manages material sourcing, manufacturing, and defect control. It ensures authenticity and unaltered components, benefiting electronics companies. German startup Celus has created an Engineering Platform that uses AI to automate steps in engineering. The platform streamlines the production process from the concept to the design stage, reducing development times and simplifying the process.
3. Internet of Things
The IoT offers new possibilities for electronics manufacturing, such as improved production methods and self-processing machines. Sensors are essential for IoT applications, and there is a need for more efficient chip designs as 5G becomes more prevalent. AnalogueSmith in Singapore develops integrated circuits for IoT sensors. Their expertise is in providing cost-effective CMOS-based integration of RF, analog and digital functionalities for these circuits. Meyvnsystems offers wireless communication systems for IoT devices, including LTE Cat-M, wireless LAN, Bluetooth, NB-IoT, and 5G. Their expertise streamlines design and reduces development time for manufacturers.
4. Advanced Materials
The semiconductor industry is exploring new technologies and materials to improve integrated circuit performance. Startups are developing alternatives to silicon, like graphene and nanomaterials, for higher efficiency. Odyssey Semiconductor develops high-performance power-switching GaN semiconductor material for various industries like EVs, industrial motor control, and energy grid management. Their technology can handle voltages from 1,000 V to over 10,000 V. Water Front Graphene produces high-quality graphene for electronics manufacturing, with applications in touch panels, conductive ink, 3D printing, supercapacitors, thermal materials, and semiconductors.
5. Embedded Systems
Embedded systems are crucial for electronic devices' speed, security, size, and power. The demand for these systems is rising in a connected world, leading to innovations in design and manufacturing. Dover Microsystems offers security solutions that protect devices from network-based attacks at the processor level. Luos has created an open-source and real-time orchestrator for distributed architectures, enabling easy design, testing, and deployment of embedded applications.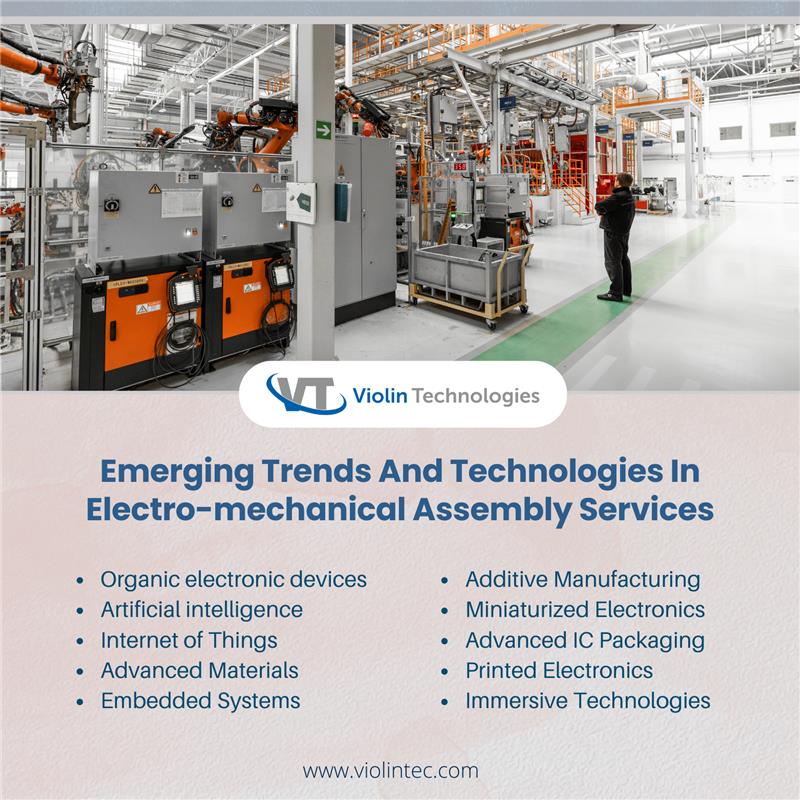 6. Additive Manufacturing
3D printing in electronics manufacturing allows for innovative designs and fully functional consumer electronics, accelerating prototype development and mass customization.
Vanguard Photonics automates photonic multi-chip systems assembly, while ATLANT 3D Nanosystems offers atomic layer 3D printing for manufacturing micro and nanodevices with atomic precision.
7. Miniaturized Electronics
Miniaturization has made it possible to use electronics in healthcare and automotive, where space is limited. Innovations are being made to make electronic components as small as possible without sacrificing speed, high reliability, and efficiency.
Swedish startup AlixLabs has introduced an atomic layer etching method for manufacturing nanostructures below 20 nm, allowing for higher device integration and cost reduction.
Belgian startup Spectricity specializes in miniaturized integrated spectral sensing solutions, creating sensors compatible with mobile devices' size, power consumption, and cost requirements.
8. Advanced IC Packaging
New advanced IC packaging technologies are being developed due to limitations in scaling devices based on Moore's law. IC packaging allows for greater silicon integration in compact packages and customization while optimizing manufacturing costs.
Startups like PHIX offer assembly and packaging services for photonic integrated circuits, while Onto Innovation develops equipment for advanced processes in the semiconductor industry.
Violin Technologies are the pioneer among contract manufacturing companies in Chennai that provide the best product design services.
9. Printed Electronics
Advancements in printing technologies, such as conductive inks and flexible films, are reducing the manufacturing process cost for electronic components.
Startups like Omniply offer delamination technology to create high-end electronic devices on flexible substrates without compromising device performance or changing the former manufacturing facilities and infrastructure. Meanwhile, Mateprincs produces functional inks for the production of quality printed products.
10. Immersive Technologies
Immersive technologies can improve electronics manufacturing by detecting design flaws and manufacturing errors early in assembly. They also provide training and clear visualizations for operators.
Electro-mechanical assembly manufacturers in India constantly strive for continuous improvement in services by adopting these innovations in electromechanical assembly services.

Violin Technologies Contribution To Electromechanical Assembly Services
Violin Technologies specializes in electro-mechanical assembly and has a wealth of experience in manufacturing and supply chain management. They are a reliable and trustworthy partner in the field of electro-mechanical systems. Some of their key skills include efficient product assembly and testing and integration of traceability throughout the assembly and procurement process. Additionally, their global supply chain allows for the timely delivery of fully inspected and tested assemblies through drop-shipping.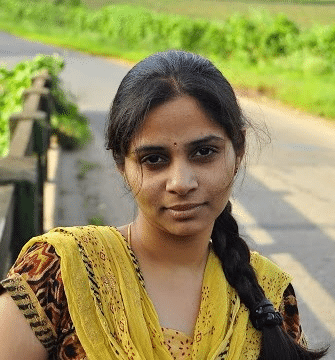 About the Author
Aparna Sushumna, a mother to a hyperactive toddler who is all over the house. I aspire to be a decent content developer. A Bachelorette of technology says my qualification but I anticipated being a singer. Thanks to the recession, I dwelled into various jobs, from coding to being a tech support executive to a help desk professional, only to conclude that there is something else I wish to do. Here I am to accomplish my profound passion for content writing. Music, nature, jewelry, beauty, mythology, life quotes, celebs, and their life, being my areas of interest.