Contract manufacturing is the practice of outsourcing the manufacturing processes and activities to a third-party company by signing an agreement. Contract manufacturers are those companies that agree to manufacture products in batches of all sizes and according to the specifications provided by the client. You may wonder why contract manufacturers should be used.
Contract manufacturers specialize in many industrial functions such as designing models, fabricating parts, producing goods or certain components. They offer many services to their clients including assembly, packaging, and distribution. This model of outsourcing works effectively for all kinds of industries ranging from aviation to healthcare to automobiles.  If you are in doubt if you need a contract manufacturer, you should read blogs on the internet to find out more on this topic.
Contract manufacturers are very skilled and proficient in maintaining quality standards, working on deadlines, and manufacturing products according to specifications. It allows the clients to avoid hassles and overcome drawbacks associated with in-house manufacturing and production activities.
How Does Contract Manufacturing Work?
Contracting companies provide third-party manufacturers with the design or idea of the product to build or improvise upon. Then, the contract manufacturer completes the job as per the design and requirements specified by the company. It helps the client companies save time and effort on the production. They can, instead, focus on research and development, sales, marketing, and overall growth of the company. 
In some cases, the contracting company acts as the marketer and the manufacturer as the drop-shipper. The contracting company just creates the demand for the product and takes orders directly from the customers whereas the manufacturer takes the instructions from the company, manufactures the product, and sends out the order directly to the customers from its central warehouse. 
Small Businesses hire contract manufacturing companies to build products for them as they lack production facilities such as space, high-end technology, expensive machinery, and equipment in their initial phase of business. On the other hand, large businesses utilize contract manufacturers to meet the additional demands during the peak season and to innovate new products. 
Scalability is another reason why companies hire contract manufacturers. When sales increase rapidly, companies are unable to keep up with the rising demand. In such cases, they hire contract manufacturers to meet the customer demand.
Why do companies engage contract manufacturers?
There are numerous reasons why businesses choose contract manufacturing for their businesses. Below, we have listed a few of them for you. 
Reduced Costs: Outsourcing certain manufacturing and production processes can reduce costs to a great extent. Some industries were able to cut manufacturing costs by 35% by choosing the right contract manufacturer. It is possible due to the use of cutting edge technology, efficiency, availability of all facilities such as well trained staff, equipment, and much more.
Better Quality Control: They have advanced manufacturing tools and a team of skilled and expert workforce to design and manufacture products in a cost-efficient manner. Along with in-house processes, you also have contract manufacturers to ensure the quality of products.
Proper Resource Management: A trusted manufacturing partner allows you to focus your resources on other priorities. They lift the burden of production so that you can direct your resources on other activities for the improvement of your business.
Scalability: Large-scale production is one of the best solutions offered by contract manufacturing companies. Contract manufacturers can scale up production without compromising quality and efficiency standards with strict timelines.
More Industry Oriented Solutions: As they are more experience in a specific field, they can come up with more innovative design solutions and fill up the knowledge gaps. Find out more reasons why you need to outsource to contract manufacturers here.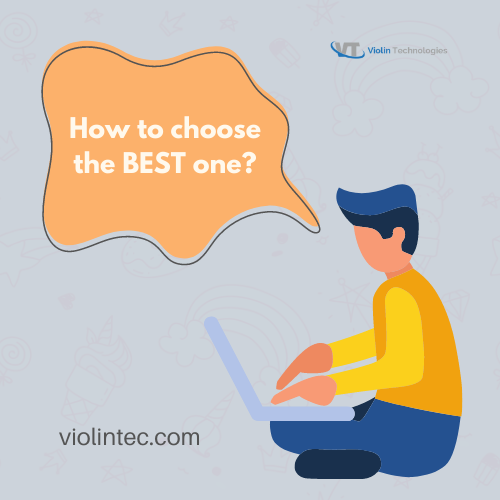 Things To Keep in Mind While Choosing the Right Contract Manufacturing Partner?
When choosing the contract manufacturer for your company, it is important to know what the short-listed contract manufacturers are capable of handling.
You must know where you stand among the clients that they have. Being on both extremes has its challenges. If you are their smallest client, will your requirements be properly handled? Or if you are their biggest client, will they be able to handle the large workloads and quick deadlines? Do they have additional work and storage space, equipment, the technology required to fulfill the order?
Machinery, Equipment & Technology
The contract manufacturer must have the right equipment and appropriate technology required for your production process. They must have access to all the tools and machinery required to manufacture the product. You must look at equipment and assets they have or they can lease? 
Another important point to take into account is pricing, particularly the costs associated with workers' training and repair and maintenance of equipment.
Quality Standards
Regulatory compliance, quality standards, and industry regulations are important factors to consider while choosing a contract manufacturer. They vary from country to country and industry to industry. Some industries such as pharma, food, 
have very high-quality control requirements and often require a specific accreditation issued to manufacturing plants to produce certain products. If your business is spread across multiple countries, then your manufacturer must be able to meet international compliance standards. They must also have a good business track record and be able to meet delivery timelines. You must also look at whether they provide a defect-free guarantee or not? And how regularly do they conduct work process inspections?
Manufacturing Capabilities
List down all the capabilities of the contract manufacturer to get an insight into what services they can offer now and for your future projects. Also, as the Product Development process requires a range of services, you must check whether the contract manufacturer provides all the services required during the manufacturing process. You must also take into account their capabilities in terms of logistics, ability to keep up with changing customer demand, industry knowledge, and so on.
Experience & Qualifications
Experience and Qualifications matter a lot when it comes to choosing the right manufacturing contractor for your business. Examine the company's record and look into the production data to check whether they have delivered consistent results and spot any potential issues that may arise in the future. Know what kind of industries they specialize in and what their specific qualifications are. Look into the portfolio of their previous works and project. Discuss with the manufacturers to know whether they have industry knowledge, experience, and information required to manufacture the product you need.
In conclusion
The right contract manufacturer can ease the complexity of doing business by removing a key obstacle or helping to overcome it. With an experienced contract manufacturer as your partner, you can solve the most challenging problems of your industry. You just need to choose the right one! For example, specialist contract manufacturers are often asked to provide Cable assemblies for electrical contract manufacturing companies in India and healthcare industries.
Experience in manufacturing a product similar to yours helps a lot and is a plus point. Do they have all the necessary certifications and licenses required to manufacture the product and produce the quality set as per the standards?