The Industrial Revolution has had its fair share in modernizing our economy into what it is today.
While we have made our leap to modern forms of technology, innovations driven through the yesteryears have always remained and might forever remain the foundation of all our advancements.
Electrical wiring is one such innovation.
From connecting the entirety of global data to lighting our everyday lives, wiring has been a part of our everyday lives for more than a century.
In this article, we will go through the specifics behind cable assembling services and analyze, in particular, its varying applications in the military and defense industries.
Without further adieu, let's get started.
What are wire & cable assembly services?
Simply put, businesses that are into cable assembly services manufacture regular or customized fiber optic, coaxial or multi-conductor cables for domestic or industrial usage.
These services are either carried out on a contractual basis or through the good old retail model of business.
Cable assembly suppliers may also, at times, assist with cable/connector selection, CAD (computer-aided design), and layout techniques for the potential customer.
Let's now get a bit niche-specific and learn about the various ways through which wiring and assembly services come to be of aid to the Military and Defense industries.
How is it useful in the military and defense industry?
It's a no-brainer that military and aerospace industries employ extensive applications where wiring and assembling services are crucial.
There is a specific line of cables that goes by the term "MIL-SPEC" and is designed exclusively for demanding applications within the defense sector.
On top of that, cable assemblies for military usage are subjected to rigorous quality standards, and exceptionally dependable wiring technology assembled by the best players in this industry is a major prerequisite for all forms of safe operations.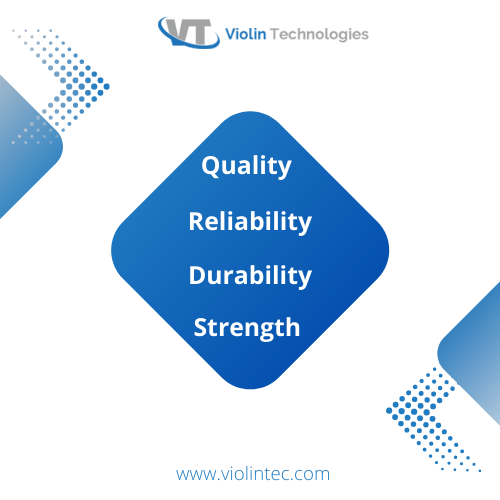 Cable Assembling in Military Sector – Challenges
Now that you're aware of the basic aspect of why wire and cable assembling are employed in the defense sector, we should probably check out the applications of these services through various military standards.
But before that, let's quickly glance through the various challenges faced by the industry that resulted in a demanding scenario for Military cable assembling services.
Quality and Reliability – A single failure of any system or equipment might place the entire crew at greater risk. Therefore, stringent quality control measures are always a big plus in the Military.
Durability and Strength – It's the Military. High-risk operations are part of the drill. Equipment that is tolerant to wear-and-tear, abrasion, or any severe impact must be prioritized before putting the soldiers on the field.
Extreme Environments – From corrosive seawater to extreme marshlands or dense jungles, reliability standards for operations should be location independent and must yield maximum efficiency on any given geographical terrain.
With that said, let's look at the top 4 applications of assembling services in the Defense Industry –
1. In-Built Soldier Worn Systems
Before core procedures, cable assemblies could be designed to be as elastic as possible. Soldiers regularly wear protective devices or gear on the field. Flexible cables, when worn on top of these gears, enable the cables to be stretched, ensuring maximum utility.
Not just with regular devices, cable assembling also makes its way through protective armor. Upon integrating with these armors, many shielding options, like RFI, can provide protection while maintaining higher signal strength.
2. Aviation
Cable assembling has its fair share of applications in the flight sector of the Military. For aviation requirements, assembling techniques are employed through customer connectors and high-temperature wires.
Carbon fibers and other lightweight materials can be used for construction purposes rather than heavier metallic counterparts. Connectors are one of the most innovative ideas in the modern century, with a simple-click design for installation and removal.
3. Defense Vehicles
By optimizing connectors with smaller sizes using fiber cables, military vehicles like cargo trucks can go through the immense stress on-field utilizing increased application space without adding extra weight to the vehicle.
Add that with Waterproof cables, and there we can ensure full-time performance even during extreme climatic conditions like heavy rainfall or flooded terrains.
4. Communication
Whether for a real-time event on the field or encrypted calls via Radio, Security has always remained a sole priority behind every military activity.
Due to the high demand for security within the communication sector, businesses and manufacturers offer various material choices, such as tinned copper, carbon fiber, HDPE, PVC, beryllium copper, and Teflon.
While these communications Custom connectors can be built using an over-molding process for improved protection, a few major applications of cable assembling include Radio, PTT (Push-To-Talk systems), and Interconnecting systems.
Conclusion
Every business, as such, has an area of expertise and a unique USP that helps secure a safe place within the target market.
But core competence in a single vertical doesn't always equate well with long-term retention and success, does it?
Every single vertical, from manufacturing to distribution and marketing, has to work unanimously well to maintain a consistent ROI for a business.
As a business owner, it'd be a hassle to juggle your focus through the entirety of manufacturing to distribution while handling customer queries and market fluctuations.
Introducing Violin Technologies, a pioneering leader in the manufacturing and supply chains industry.
Violin Technologies is an ISO 9001:2015 company with factories located in Chennai, India, and a warehouse in Wooddale, Illinois, USA.
We augment our core competencies to assist you with sourcing various commodities, identifying quality suppliers, devising global logistics, and delivering the products.
For further information and queries, click here to get in touch with us.